cheerfly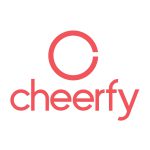 Cheerfy is the in store customer engagement solution. We boost businesses' knowledge of their customers and enable in store personalised interactions that drive loyalty and revenues.
By integrating with the existing Wi-Fi network and CRM/PoS, Cheerfy identifies customers as they walk into the store, enabling businesses to automatically send personalised messages and notifying employees of VIP customers' so they can treat them to a more personal experience.
The key advantages of Cheerfy are that there is no user application, no manual check-in and no additional hardware.